CONTACT
Postal and visitor address, HQ: IDAG, RBM5, Bjørnstjerne Bjørnsons plass 1, 0340 Oslo, Norway
IDAG's steering board consists of the following: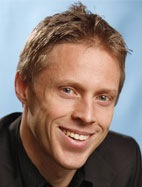 Gunnar Garfors, President (CEO of NMTV)
gunnar.garfors@nrk.no / +47 40 00 00 22
Gunnar Garfors is President of International DMB Advancement Group (IDAG) and works as an advisor on distribution for Norwegian Broadcasting Corporation (NRK). Garfors holds a Master of Management Degree from Norwegian School of Management and a Bachelor's Degree in Broadcasting from Falmouth College of Arts in the UK. He is originally a journalist and worked in various media companies in Norway and abroad before joining NRK in 2000. Gunnar Garfors regularly presents or participates in debates at conferences around the world. He has visited every country in the world, and written the bestseller "198: How I Ran Out of Countries" which has been published in Norwegian and English.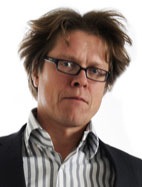 Ronald Haanstra, Vice-President (CEO of Mobiele TV NL)
ronald.haanstra@mtvnl.nl / +31 6535 11111
Ronald Haanstra is founder and CEO of Mobiele Televisie Nederland BV (MTVNL) and Vice President of IDAG. He has a background of 20 years in mobile telecommunications and internet in various senior positions and as a entrepeneur in the area of internet services/payments, mobile telecom and software. He holds an Masters Degree in Medical Biology and a Bachelor's Degree in Business Management. Ronald is 55 years old, has 4 children and lives in the Netherlands.